The club over many years has collected old kit (club colours and professional club replicas) and training equipment and donated it to a very worthy charity 'Kits for Africa'.
This is then forwarded on by club committee member Andy Parfitt via the RAF and then sent on to children who have very little in Ghana and Kenya. If you have some old kit that could be used by young footballers in Africa, can you be kind enough to pass on through your manager or leave a message on here.
Please see the latest picture of a Wyrley kit in Africa below: –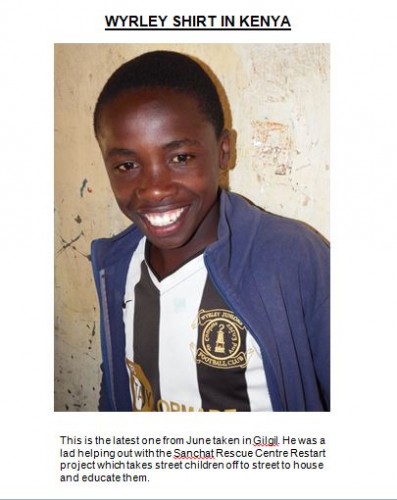 No comments for this entry yet...