Pictured below, the 11 girls who were at the first of the FA SSE Wildcats sessions carried out by the club tonight at Sneyd School – and a lovely group they were too!
If you know a girl aged between 5 and 11 who would like to start playing football, please ask their parents to message the club or contact Keith on 07836202764.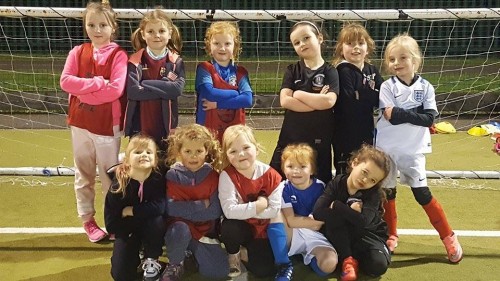 No comments for this entry yet...