To say the Peace Games was a success and another page in the proud history of the Club is an understatement.
Highlights included:-
– pitches and goals ready to go by 8.45 – thanks Simon Steptoe for helping
– nearly 90 players enjoying football at excellent facilities
– car parking extremely well organised by students of Walsall College – thanks Jo Parton for organising
– all games well refereed – thanks Chloe Matthews from our U18s girls for being lead referee
– excellent speeches from Gt Wyrley & Cheslyn Hay RBL branches – thanks Wilf Moore and John Talbot
– an appropriate opening speech from a deputy Lord Leiutenant of Staffordshire – James Leavesley
– A well observed minute's silence by players ofWyrley Wolves. Wyrley Tigers, Wyrley Panthers, Silverdale FC, Silverdale Throstles, Norton Canes, Shire Oak Villains and Cookley Tigers who went on to provide a feast of football
– many thanks to Matt Murray, ex Wolves and Sky pundit for presenting the medals
– Tony Reeves of Gt Wyrley Tennis Table Club for providing a table
– Cheslyn Hay, Bridgtown and Great Wyrley History Societies for putting on poignant displays
– Great Wyrley History Society for providing the medals
– a tremendous run from Whittington to Long Lane by Andy Parsons to remember his uncle who walked the other way to sign up in 1914
– chairmen of Great Wyrley & South Staffordshire District Council attending with other councilors
– everything away by 3.00
Thanks must also go to Ron Myatt and Trevor McFarlane for co-organising a superb day; Scott Lyons for compering, Martin Millard and Simon Steptoe for taking goals down; Bill and Ann Hickenbottom, Alison Hardy,  Lauren Bennett and Andrew, for serving in kitchen and clearing up; Trish, Soph and Emma for serving in bar and kitchen; Neil Sinclair for transporting table tennis table.
If we've missed anyone off – apologies – but a truly magnificent team effort by everyone involved.
The Club is proud to have helped to put on a fitting event to remember the fallen of World war 1 through the youth of today and has received many plaudits for its efforts.
We will remember them.
Proud to be Wyrley.
Some pictures of the event below.
PLEASE BE KIND ENOUGH TO SHARE WITH THE REST OF THE WORLD.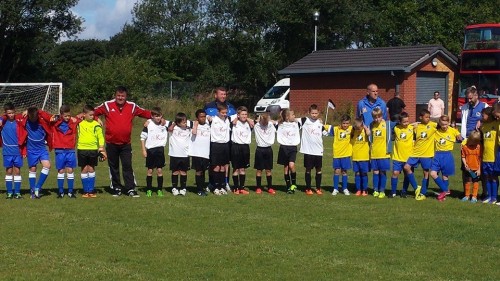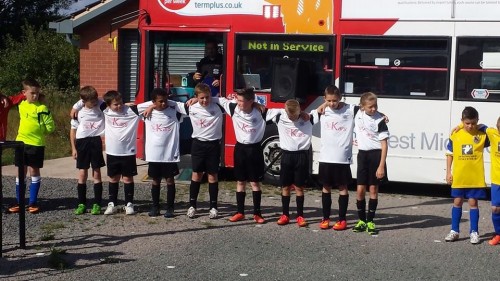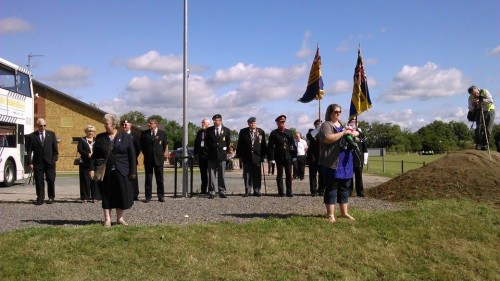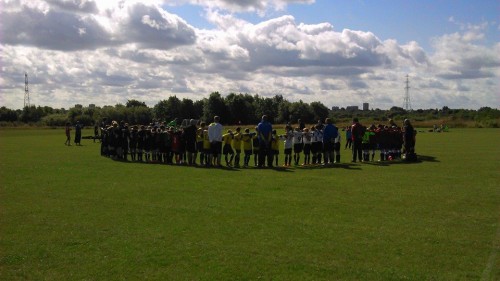 No comments for this entry yet...