As part of The FA Girls' Football Week, the Club arranged free after school coaching to 12 girls at Coppice High School on Wednesday of this week. 12 girls took part and hopefully some of them will go on to join club teams.
Thanks Jo Thomas for your help in setting this up and taking part in the training – thanks Ronaljo!
Pictured below, 8 of the girls.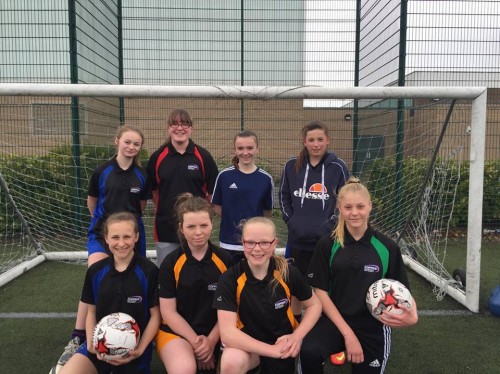 No comments for this entry yet...