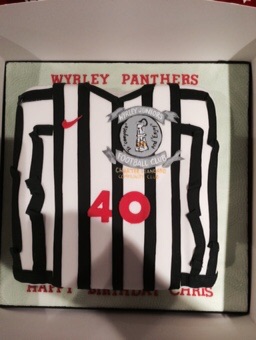 First game of the season for Wyrley Panthers U10's girls, against a strong Burntwood Phoenix Flames side.
From the first minute, Panthers attacked with panache with Lucy showing her fantastic skills in front of goal. Can't wait to see the striking partnership of Lucy and Freya next week.  Lucy was supported by an attacking flare in midfield, thanks to Katie-Mai, Megan and Ronnie-Mai.  All showed great balance. Tegan battled tirelessly for every ball that came her way in the middle of the park.  Defensively we were like a rock, with Chloe demonstrating goalkeeping skills I've never seen in an 8 year old.  Phoebe and Anna defending and talking to each like they've been playing together for years.  Both defenders taking it in turns to support our midfield.
We have set our benchmark for the season ahead.  We can only get better and better.
Player of the match was awarded to Lucy by the Burntwood manager.
Girls, so proud to see so many red and smiling faces.
Proud to be Wyrley.
1 comment for this article: