Superb battling display from both Wyrley and Burton saw the game end in a very tough but entertaining scoreless draw. There was no inch given by either team throughout with plenty of full bloodied (Kiera more than most!!) challenges which no one was prepared to lose!
Many fantastic performances from the Wyrley side but a special mention for Demi Leigh making her debut – quality!
Well done girls – same approach in the return leg next week!!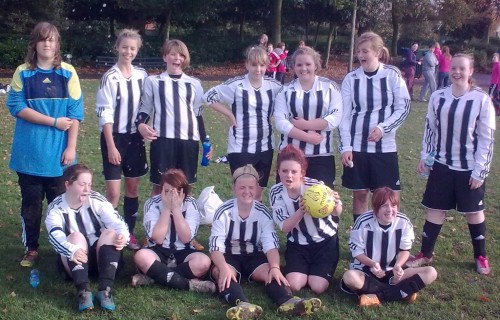 Team: Cara Turner, Emily Scott, Keeley Dabbs, Rian Mullen, Keira Turner, Ellesse Birkett, Ellie Deakin, Emma Cartwright, Emily Pettit, Emma Stacey, Jess Arthur, Demi Leigh
1 comment for this article: