Pictured below 21 of our 25 Wildcats who attend our Tuesday Centre at Long Lane each week.
Our future stars are seen picking up their trophies at their presentation on Tuesday evening.
If you have a daughter, niece, granddaughter or know a girl aged 4 to 9 who would like to start playing the game, please leave a message or comment here, or contact Keith on 07836202764.
We create teams for the girls who are 6
The future is bright for the black and white!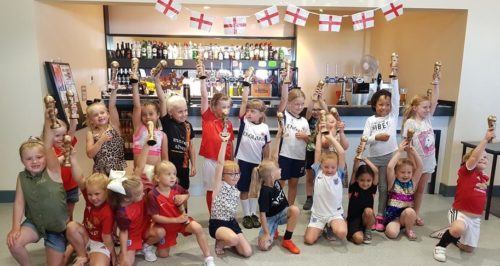 No comments for this entry yet...