As most of you probably know the U13 Girls play in the Burton League and recently we have noticed some very strange sights in the early morning East Staffordshire mist – no moms, as well as you lot! (Oops think I might regret that)
Anyway – a few weeks ago it appears we were being watched by Jason from the Friday 13th movies!?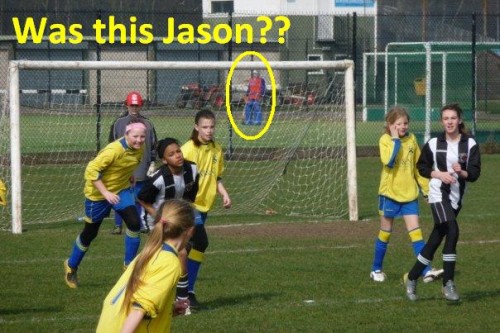 Sadly after much mindless violence, bad language and general mayhem Jason left …………………….. complaining he couldn't put up with another Wyrley training session!!
See you all on Friday Girls!