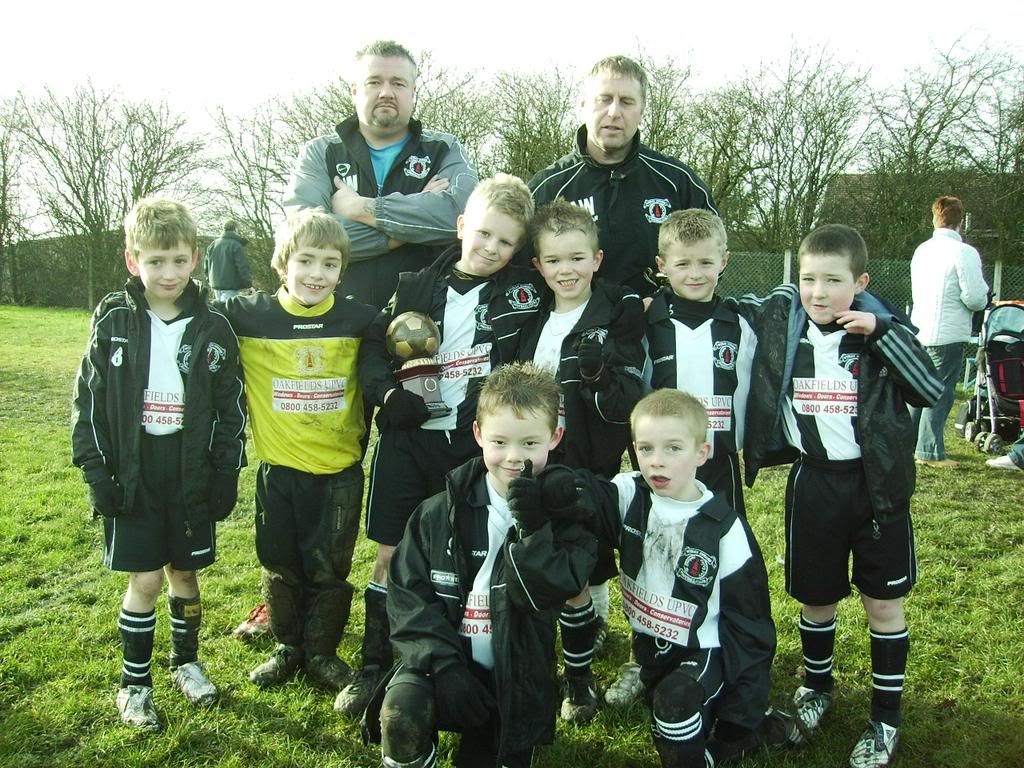 Sunday 1st February 2009
Despite arctic conditions and a minuscule pitch the Jaguars unbeaten run continued with a hard fought draw against a solid Wasps side. The Jags started brightly against the wind but their usual passing game was hampered by the lack of space and it wasn't long before the game became a feisty affair.
With the tie now developing into a tenacious battle and every 50-50 challenge being contested with real vigor it took a quality run down the left from Mason Coleman to break the deadlock, having skipped past two Wasps defenders he rounded the keeper and slotted home for the opening goal and despite another period of possession late in the half the Jags went into the break unable to capitalise on their slender lead.
The second half saw the Wasps really find their feet and slowly assert some pressure on the Jags defence and it was long before Nathan Lawrence was called into action in the Jags goal. Lawrence was unable to do anything about the Wasps equaliser though, a wicked deflection from the legs of a Jags defender left him a spectator as the ball dribbled into the net. Some late counter attacking football from the Jags was not enough to see them find a winner and the game ended fairly in a draw.