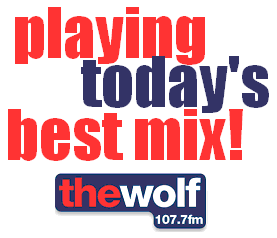 Wyrley Juniors latest recruitment drive hits the airwaves from today thanks to our very own Keith Hardy and Wolverhampton's 107.7 The Wolf.
Keith recorded an advert at the station's city studios this morning with DJ Dicky Dodd to be aired on Wolverhampton's 107.7 The Wolf radio from today, promoting the Girls' Academies and teams. The 30 second advert features in "Wolf Action", the station's community appeals slot which gives good causes and local groups the opportunity to publicise themselves for free.
The advert will run over the coming weeks to generate further interest in girls' football and to offer girls from across the city of Wolverhampton even more options to get involved in football, with tailored coaching and a splash of Wyrley magic. This will also promote the work of Wyrley Juniors Football Club to a new audience to offer a new choice to the footballing masses.
Further information on Wolf Action and the Wyrley Juniors Girls' Academies can be found on 107.7 The Wolf's website at www.thewolf.co.uk.